My Ham Radio Web Site
Peer Reviews
When I first began receiving reviews of my ham radio Web site, such as the ones below, it was a real surprise!
Granted, I share my love for and what I know of amateur radio with passion. Admittedly, I aim to please as well as inform.
Let's just say that I did not expect fellow hams to write
such flattering testimonials.
I humbly accept the praise ... but I also admit to being filled with pride. ;-)
I wish to thank each individual for taking the time to write their appreciation and for allowing me to publish their testimonials here.
Testimonial Examples
About My
Ham Radio Web Site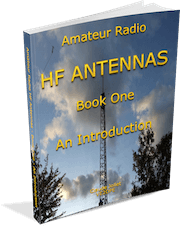 "I am quite pleased with my Linear Loading Yields Short Ham Antenna, which I found on your informative website. I build it from 450 ohm ladderline and it works great. I build it for the 17 meter band, but it also tunes nicely on the 15 and 20 meter band."

John Jensen,
OZ3PAX
---
"I am writing to tell you how much I enjoy your website. Like you, I started by listening to shortwave. I built several Heathkits. It took me much longer than you to get my ticket. Keep up the good work with the site."

Robert,
VA3AOD
---
"I want to tell you that your website is excellent! I am 60 years old, but I have only been a ham for one year. I began learning code at twelve years of age, but did not take a test until 2012! I like your website very much, and I'm learning a lot from it. My friends and I visit Montreal every year for the Grand Prix du Canada. We love Quebec! I have not yet worked HF, only VHF/UHF. I'm installing an OCF dipole for HF soon. Thanks for your great work. I'll be reading more soon. 73!"

Robert,
KB3ZIM
---
"Congratulations! Your ham radio web site is the FIRST one I ever bookmarked. I have looked at ham sites for years, but they were throwbacks to the early years of HTML, buggy with bad links. Your site was current and flawlessly built. Great job and thanks for the days it took to build the website. Merci, mon ami!"

Charlie,
KY5U
---
"Hello, great site!!! I've always been interested in getting my license,(my dad was K8BRS out of Detroit area, silent key '72), and recently I've been checking out sites to get info on home-brew gear and licensing help; That's how I came upon your excellent site. Just wanted to give something back, even though it's not much! Your site is a wonderful source of useful info, kind of like a notebook with all of this good stuff in it you don't want to forget, and refer to often. Thank you for being out there, spreading the word; I will be visiting often! I will let you know when I get my license!"

M.A. Glemser, Atlanta, GA.
Update January 1, 2015:
"I noticed my quote was still up on your ham radio web site. Now you can change the signature to "Melanie, KM4GQN", although THAT may change soon - I'm currently studying for the Extra, so I'll give up that long 2x3 with a large CW weight for a sequential 1x2".

73 de Melanie,
KM4GQN
---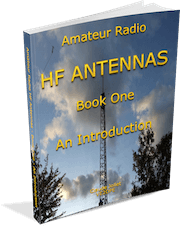 "Claude: Have been a ham since 1971 (original call: DK5LH) and never bothered much about 160 meters until about 15 years ago. Tried out a variety of antennas in my backyard (low-hanging half-wave dipoles, trap dipoles, adjusted 80-m dipoles), but nothing ever worked. In less than an hour, this afternoon my sons and I installed the design you advertise with its low feed point, a vertical/horizontal portion, and a quarter-wave ground poise. It tuned just fine on the first effort, even without the recommended balun. Initial RX comparisons showed a gain of 3 S-Units over previous designs with considerably less noise. Just a few minutes ago I worked a new DXCC country on 160 meters (VP2M) before 8 PM local time on my first call. In short, a huge MERCI BEAUCOUP to you for finally giving me the 160 meter capabilities I never had in past decades. HNY."

Chris,
K5LH/DK5LH
---
"Having just entered the world of Ham Radio after a 40 year hiatus - I felt really behind the curve. I discovered your ham radio web site today and appreciate the work that you have put in it. Your page is bookmarked, and is one that I will refer to often. I am interested in the 160m dipole you built, and will be considering it for my own use. My single HF antenna is a Carolina Windom 80 but I'd like to explore and learn the quirks of 160m. What I did not see on your site was information on digital modes such as PSK31. I've just interfaced my PC with my FT-950 and am having fun exploring that technology. Keep up the good work".

73, Phillip Hare
ByteWyze Computer Services
W4ABF
---
"I found your website via Google and knew I had struck the mother lode. I'd like to thank you for the treasure trove of information here. I can only hope to someday be as knowledgeable and helpful as you. I will share your link(s) with others. Yours is a gold mine I want others to find too".

Highest Regards,
Steve Stiles
Colorado Springs, CO
Soon to be a brand new ham radio operator.
---
"Your website is one of the very best I have encountered. I am a new amateur radio operator, no equipment yet, so you can appreciate my position. Your advice is great. Thanks for doing this."

O.C. Dobrostanski "Doby"
VE7DDO
---
"I don't provide feed back very often, but I have to let you know that this is one of the more enjoyable sites I've been on in a very long time. Thanks for putting the effort into it. I do not know of anyone (ham or otherwise) that I would not recommend this site to. It has something for everyone and regardless of your class of license or level of experience, there is something there for you too!"

Warren Rothberg
W4WR
---
"I visited your ham radio web site and weblog and I want to congratulate you. The website is very professional and has lots of very useful content."

Johan van Dijk
PA3ANG
---
"Hello Claude, and greetings from Vancouver Island. Just popping in to say " thank you " for providing one of the most informative sites I have yet discovered. All your efforts are greatly appreciated. Cheers."

Robert "Bob" Bartlett
VE7CPO
---
"I enjoyed your Web site. Very well done."

Jim Thompson
W4THU - RadioWorks.com
---
"What a great site! You tell it as it is, easy to understand, and to the point. Thanks so much."

Andy Cox
M0HLT/VP8DOH
---
How Do I Earn
Such Praise?

Why is my ham radio web site working its magic on these hams and countless other silent ones?
I like to think that it is because of a well balanced mix of...
useful content
visual presentation (easy to read)

ease of navigation
the infrastructure optimized for search engines (making the site easy to find)

... all played a part in prompting fellow amateur radio operators to find my ham radio Web site worthy of praise.
I have a confession to make.
At first, I did not know how to do all that
in an orchestrated and effective manner.

I did not know how to build
a ham radio Web site that really works
at getting my intended audience's attention.
I learned how
with the help of a Web "presence" building process
and "infopublishing" process called
SBI! 3.0
For more on how
I designed and built my ham radio Web site
Click Here
73 de VE2DPE
Claude Jollet
7, Rue de la Rive, Notre-Dame-des-Prairies, Québec, Canada J6E 1M9
QTH Locator: FN36gb
---
---