Solo Build It!
For Ham Radio Businesses
Solo Build It! (a.k.a. SBI!) is ideally suited to build and grow a small online business catering to ham radio operator needs.

A Review of a Unique
Solopreneur Business Incubator
Incubator in this context means giving a business idea the ideal environment and support it needs to grow strong in order to be able to thrive and be of help to those who seek its contribution toward a specific fulfillment.

SBI! is a business-building process that knows no equal. Over the past 20 years, it has helped countless solopreneurs, like me, reach their intended clientele effectively.

In fact, the SBI! business building process is uniquely engineered to make the online presence and visibility of any solopreneur business - virtually unavoidable.

This, in turn, makes business profitability not only more probable but also sizeable.

A solopreneur is a person who, single-handedly, starts a small business, often online first, then offline next.

For example, browse around my web site - HamRadioSecrets.com. It provides useful decision-making information on many ill-understood aspects of amateur radio to hundreds of my web site visitors each day.
Aspiring and existing amateur radio operators are my intended clientele.
My web site's content is especially designed to meet their expectations.
Writing useful content to meet expectations is one of the many skills that I learned to master with SBI!

Solo Build It!
Brings Tangible Results
This U.S. government page tells you what to do to start and manage a small online business.
But you will need to know how to do all that. SBI! shows you how, step by step.

Each day, my web site visitors pay an average of 400 visits to my web site, generating close to 800 page views in the process. Yes, that's each day!

If you look at these numbers in terms of advertising potential, it means that the ebooks I sell are seen 750-800 times a day. My intended audience is made aware of the ebooks I have to offer close to ten thousand times a year … for less than a dollar a day!

That's incredibly cost effective when compared to the cost and the relatively poor effectiveness of traditional advertising.

Traditional Advertising
vs
SBI!-built Online Presence
In traditional advertising terms, page views equal "page impressions" - the number of times your product or service is put in front of people's eyes who (you hope) will become potential customers.

But traditional advertising is random and "lossy". Too many people see a traditional ad when they are either :

Not receptive (busy at the moment, their thoughts are elsewhere)
Uninterested (they don't need what you have to offer).

Traditional advertising makes you throw away money (and precious business time) on haphazard results.

In contrast, a SBI!-built online business draws the attention of people who are intentionally searching for a solution to a specific need. They are "focused" and, thus, predisposed and likely receptive to the decision-making information you will present to them.

A SBI!-built online business presence will give you a better than a fighting chance at showing up ahead of your competition on Google. Implementing the SBI! business-building process gives you an almost unfair advantage.

When the decision-making information you share is well structured, meaningful and especially useful, search engines such as Google, Bing and Yahoo will catalogue your website information, compare it to similar information available elsewhere on the Web, and rate it for its perceived usefulness.

The SBI! Action Guide taught me how to structure my web site's content for maximum usefulness to the individuals who choose to visit it.
How have these people been able to make that critical choice?

By making my information outstandingly useful (carefully following the SBI! Action Guide recommendations), my business web site eventually ends up appearing in the top 10 results in response to a query made, via the search engines, by individuals using words (a.k.a. keywords) to describe what they are looking for.
What if some of your competitors, in turn, decide to use Solo Build It!?

You will have a solid head start. It will remain unsurmountable - as long as you keep implementing the SBI! recommendations in your day-to-day business marketing interventions.

An Example of
Business Visibility Online

For example, search for "short ham antennas" on Google. You will likely find a link to my web site page listed among the first 10 results for this query.

Many of my web site pages are just as visible on the Web.

That's what I meant earlier by "online presence and visibility of any solopreneur business - virtually unavoidable".

My page on "short ham antennas" - and the many other popular pages on my web site - bring increased visibility to my ebooks on Amateur Radio HF Antennas. This high visibility has translated into increased sales, fulfilling the very purpose of my SBI!-built online business presence.

My business web site has become a powerful marketing vehicle for my ebooks because I carefully implemented the SBI! business-building process.

Applications in the
Ham Radio Business World

What do you have to sell?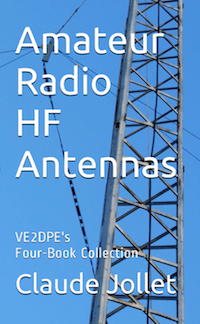 Do you manufacture parts that ham radio operators might need?
Do you write special software for amateur radio communications?
Do you manufacture kits that are aimed at - or would be of interest to - ham radio operators?
Do you write books about some aspect of amateur radio?
Do you offer a service that amateur radio operators might need, such as radio repair or personalized ham radio training?

Then you need to reach your intended audience - directly, not haphazardly - to grow your business.

I suggest that you do it online. It's economical and incredibly effective when you use a proven online business building process like Solo Build It!

After all, if I have been able to become successful at selling my ebooks and paperback books online with the help of SBI! - I strongly believe you can too!

SBI! works regardless of what you have to sell. But it works especially well when you have something unique to sell that nobody else can offer. In that case you face both a challenge and an opportunity:

The challenge is that virtually nobody knows about your product or service … yet. Therefore, they can't search for it on the Web. They have yet to be made aware of its existence, availability, features and (of course) its price.
The opportunity lies in Solo Build It! It's the business-building process with which you will be able to make your offer known to your intended audience online - more directly and convincingly than by any other means.

No, a Facebook page alone won't cut it. Even WordPress will not help - unless it's integrated into a carefully implemented Solo Build It! business process. Fortunately, SBI! is also available to WP users.

How will people find your business online?

A web site alone cannot help you. A complete and time-proven online business building process will. That's what SBI! is.

You need a place on the Web where people will find the decision-making information you want to share with them on a permanent basis. That's your web site's content. It is that information your intended audience seeks - not the somewhat watered down and ill-organized info which - fortunately for you as a SBIer - is available elsewhere on the Web.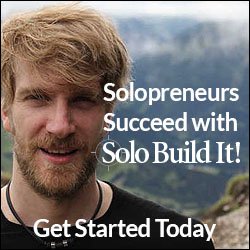 But the building of the business web site itself is only one of ten critical business building blocks! Actually, it's the sixth step - yes the 6th - in the SBI! ten-step process.

The first five steps are the business planning stages - including critical market research using SBI!'s unique online tools.
The last four steps are all about growing your online presence and building your business upon the solid foundations built in the first six steps of the process.

That's how Solo Build It! will uniquely enable you to build a solid and enviable reputation for your business online.
73 de VE2DPE
Claude Jollet
7, Rue de la Rive, Notre-Dame-des-Prairies, Québec, Canada J6E 1M9
QTH Locator: FN36gb
---
---