VE2DPE Waxing Poetic
in French!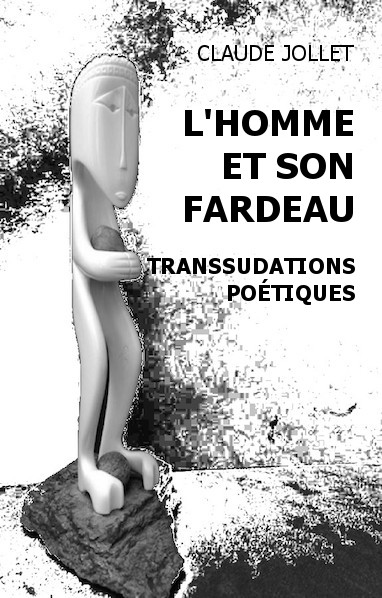 Page couverture du recueil
Sous le joug de la vie? Qu'à cela ne tienne!

Lorsqu'il a tout donné, et qu'on le repousse sans sourciller, l'homme accuse inévitablement le coup. Parfois, il se redressera pour se vider le coeur du fiel qui l'empoisonne, ce qui lui permettra de recouvrer sa raison d'être.

Pour certains, la poésie devient l'exutoire idéal, car elle permet de tout dire de sa peine et de son désarroi, sans en révéler les détails sordides et, ainsi, en chasser les odeurs nauséabondes que les ressentiments dégageaient dans l'âme meurtrie.

Le soulagement, exprimé poétiquement, dissipe délicatement la néfaste pollution et devient ainsi utile à autrui par une interprétation qui s'adaptera souvent à une situation personnelle.

Lire ce que l'auteur nous a confié, par ses poèmes et quelques nouvelles, vous permettra de revivre, par personne interposée, le bonheur retrouvé au rythme des mots soigneusement choisis pour guérir.

Sereinement vainqueur et ragaillardi, vous pourrez peut-être, comme lui, déclarer:
FTC Required Disclosure:  If you make a purchase via a link on this site, I may receive a small commission on the transaction - at no added cost to you. Thank you!
La quête m'enivre
toujours

Un faîte me prive
toujours

*

---
Éditions illustrées de
L'Homme et son fardeau : transsudations poétiques

Livre imprimé
ISBN: 978-1-9994336-0-4

Formats numériques

Amazon Kindle
ISBN: 978-0-9950273-7-4

ePUB ISBN: 978-0-9950273-8-1
PDF  ISBN: 978-0-9950273-9-8

---
Return to HamRadioSecrets.com
Home Page

---
73 de VE2DPE
Claude Jollet
7, Rue de la Rive, Notre-Dame-des-Prairies, Québec, Canada J6E 1M9
QTH Locator: FN36gb