WSJT-X Settings for IC-7200
I have WSJT-X installed on Linux Mint. Here are screenshots of the main config panels.
Please note that I launch it from a terminal window as:
sudo wsjt-x
to gain access to the com ports.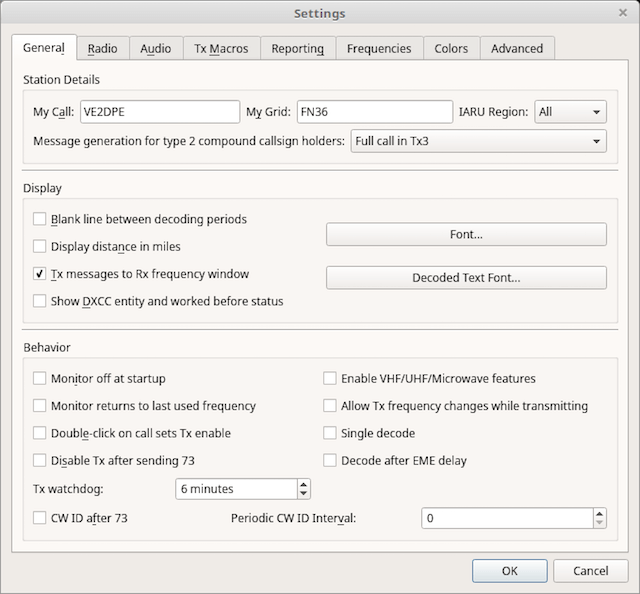 General settings pane
Note that, in the snapshot above, IARU Region should be Region 2 in my case.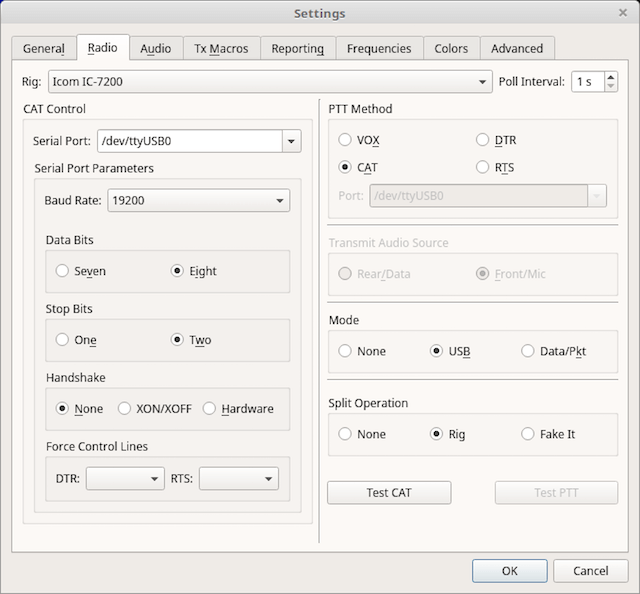 Radio settings pane
Audio settings pane
---
73 de VE2DPE
Claude Jollet
7, Rue de la Rive, Notre-Dame-des-Prairies, Québec, Canada J6E 1M9
QTH Locator: FN36gb