HF Antenna Wire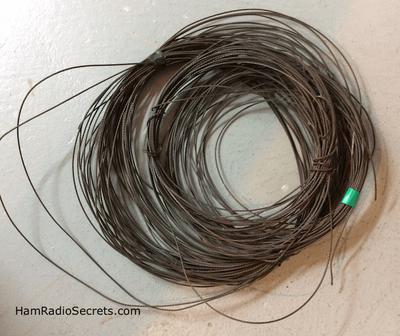 9 strand hard-drawn copper antenna wire (oxidized)
What is better to use for antenna wire: aluminum ground wire, old coax, or stranded #12 or #10 copper?
I have used all successfully, but I wonder about radiation resistance of each at 70' above sandy loam in Alabama. My land slopes about 30' from north to south across 5 acres with dipoles running east to west.

I use double shielded coax for transmission line when operating at high power. I use RG 6 for UHF/VHF and low power HF. The slight mismatch that RG 6 causes is not noticed when I use my antenna analyzer to tune at near ground level (10').
---
73 de VE2DPE
Claude Jollet
7, Rue de la Rive, Notre-Dame-des-Prairies, Québec, Canada J6E 1M9
QTH Locator: FN36gb