Choosing the Best All Band Radio Receiver and Appropriate Antenna for Your Needs and Expectations
When people ask: "What is the best all band radio receiver"? My question is:
"What do you mean by 'best'"?
Here is an example of what was considered, by most people, some years ago, to be the "best long-range radio receiver", in terms of performance: the Racal RA3712 Professional Receiver.

Racal RA3712 Professional Receiver
Source: https://qrznow.com/

Most people could not afford one, even if it were still in production.

However, if you have "deep pockets", then you could consider the following top high-end radio receivers. They are stand-alone, self-contained radio receivers  that are still being manufactured and widely available today.


ICOM R9500 (12,500 USD$)
Source: https://www.hamradio.com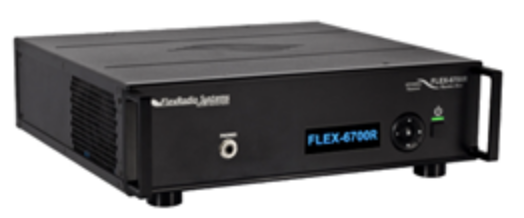 FlexRadio Systems FLEX-6700R (7,000 USD$)
Source: https://radioworld.ca/
But most people still can't afford one of those!

I prefer to recommend receivers that are more affordable and still be more than adequate for your needs, in practice, taking into account the real context of life.

Therefore, I will share with you the critical decision-making information you will need to choose the receiver that will best meet your needs and expectations, now and for the foreseeable future.

With that in mind, let's explore the world of radio receivers.

The Best All Band Radio Receiver for You

For most of you, the best receiver should be the one that will:

deliver acceptable performance for your needs - as you know them now - keeping in mind that your needs will evolve with time;

not require too elaborate an outdoor antenna;

fit your "starting" budget.

By "best", most people mean "the best performing receiver I can afford".

But high performance used to come at a price and a stiff one at that. Also, please remember that all radio receivers depend on the efficiency and effectiveness of the antenna system you will choose to connect to it!

The best all band radio receiver "used to be" the one that only government agencies and the military could afford.

But software-defined radio (SDR) receivers, with a companion personal computer (PC) to run the software, changed all that forever. In fact, SDR revolutionized the entire concept of receiving radio waves efficiently with performances rivalling receivers costing thousands of dollars! I'll have more to say on SDRs in a moment.

The Bewildering Number of Different Receivers

There is a very large number of radio receivers on the market. It can be confusing if you don't know what you want to do with a receiver.

In other words, choosing (carefully selecting) what you would consider the best all band radio receiver depends on what you want to listen to and which of the countless digital modes you would like to receive and read on a computer screen.

There is also the price consideration... which can range from free ... to a few hundred dollars... to well in excess of ten thousand dollars!

But, here is the good news! You don't have to spend a cent at first!

Online High-Performance Receivers (Free)

Yes, you read correctly. There is indeed a free option to whet your appetite and enable you to familiarize yourself with the kinds of traffic that you can hear on the ham radio bands and elsewhere in the radio spectrum.

The free online receivers - operated by people who, for the most part, use an SDR receiver as best all band radio receiver - will also help you discover what you want out of a receiver, what characteristics will meet your needs.

So. You don't even need to buy a receiver at first. You can listen to ham radio operators communicating with each other by listening in on an online receiver!
No hardware or software to buy!

No antenna to buy or build and install!

All you need is your personal computer, a Web browser - Firefox, Chrome, Opera browsers are also all free - and an Internet connection.

Visit this page of free online ham radio receiver links on my website and roam the air waves to your heart's content.

Then, after having had a taste of what you can hear on the air waves, come back to this page here because I have more useful decision-making information for you.

Choosing The Best All Band Radio Receiver For Your Needs

No receivers are manufactured to receive exclusively ham radio frequency bands any more. You might still find used (older technology) receivers on eBay though and on some forums dedicated to ham radio or shortwave listening.

The vast majority of radio receivers now cover the entire radio spectrum from 100 kHz - in the LF range - to the GHz range of frequencies.

But, and there is a big *but*.

Antennas for the newer technology multiband radio receiver must be able to receive all the frequencies - from VLF to UHF - efficiently... which is virtually impossible for one antenna!

A few manufacturers of stand-alone, self-contained wide spectrum receivers will sometimes recommend suitable antennas for their radios. I would follow their recommendations.
A single outdoor HF antenna can normally handle reception of the following frequency bands:

Low frequency band (LF) 30-300 kHz
Medium frequency band (MF) 300-3000 kHz
High frequency band (HF) 3-30 MHz

You might want to explore the section, on this website, devoted entirely to the many different kinds of wire antennas. One of them is sure to fit your needs. If you do not want to build one yourself, then you will, at least, know which type of commercially built outdoor antenna to buy.

A second outdoor antenna is normally required to receive the higher frequency bands:

Very high frequency band (VHF) 30 - 300 MHz
Ultra-high frequency band (UHF) 300 MHz -3 GHz (3000 MHz)

It stands to reason that, because you need two different antennas for radio receivers that cover LF all the way up to UHF, the receiver will need two antenna input connectors. Not all wide spectrum radio receivers have two inputs. Most have only one. In the latter case, you will have to switch from one antenna to the other.
All this means that you will have some reading and exploring to do before you choose a receiver.

Decide on your budget limit.
Practice listening with sophisticated online receivers (free).

Then, you can start searching for the best all band radio receiver that will meet your needs.
The more you listen to what goes on on the air waves - using free online receivers - the more you will want to explore... especially the digital communication modes which are fascinating (but require a computer to decode and display).
 
Therefore, be aware that your needs will grow with time. The radio receiver that you will eventually choose should be capable of satisfying your future needs (which you do not yet know at this time). Your budget will limit your first choice of a receiver.

I should mention here that the age of Complete Self-Contained Stand-Alone Radio Receivers, like the ones pictured above, will come to an end in a few years.
SDR receivers and their accompanying software are taking over because they are *that good*!

Software-Defined Receivers (SDR)

Before buying a receiver, at this stage, you should first look into SDR receivers. They work with free software that runs on a Windows PC. (Note that SDR receivers are also called "RTL SDR radio receiver"). SDR receivers are very affordable (100-300 USD$).

In my opinion, an SDR is the best all band radio receiver you can buy. Their performance is simply amazing and you just can't beat the price!

NOOELEC
https://www.nooelec.com/store/ (made in the US)
I use one of their receivers.

SDRPLAY
https://www.sdrplay.com/ (made in the UK)

AIRSPY
https://airspy.com/
Their Airspy Mini, in a computer dongle format, could easily be considered the world's smallest radio receiver.

For more information on SDR receivers, see this page on my website.

Complete Self-Contained Radio Receivers

If you decide to not go for an affordable, high-performance SDR receiver as "best all band radio receiver", then I would recommend that you look at receivers made by reputable manufacturers such as ICOM and AOR. Here are just a few models as examples.

ICOM IC-R8600
http://www.icomamerica.com/en/products/amateur/receivers/r8600/default.aspx
See ICOM optional antennas.

ICOM IC-R30
http://www.icomamerica.com/en/products/amateur/receivers/r30/default.aspx
See ICOM optional antennas.

AOR AR-DV1
http://www.aorusa.com/receivers/ar-dv1.html
They offer two interesting antennas: SA7000 (outdoor) or LA400 (indoor)

Best Portable Shortwave Radio Receivers

Of course, there are also the less expensive general coverage receivers. The ones manufactured by Yaesu, Grundig, Sangean, CC Crane can be considered among the best manufacturers of portable shortwave radio receivers. Each has a model that could be considered "best all band radio receiver" among portables.

These manufacturers offer models that can receive voice modes (SSB, AM, FM) used by ham radio operators on HF, VHF and UHF amateur radio frequency bands and, of course, the many other broadcasting stations on other HF bands.

Some examples are:

Yaesu "AR-DV10" Multi-mode, Wide-band 100kHz to 1300MHz SDR Digital Receiver
Sangean "ATS-909X BK" AM/FM/LW/SW World Band Receiver
CC Crane "CC Skywave SSB"
Tecsun "PL880 Portable Digital" PLL Dual Conversion Shortwave Radio with SSB

Where to Buy the Best Radio Receivers

You should be able to find all the models mentioned on this page at:

https://www.hamradio.com (USA)
https://www.universal-radio.com/ (USA)
https://hamradiohut.com/receivers/ (USA)
https://radioworld.ca/ (Canada)
https://www.radioworld.co.uk/ (UK)
https://www.hamradio.co.uk/ (UK)
https://www.strictlyham.com.au/ (Australia)

I would recommend buying the receivers mentioned on this page at reputable ham radio/amateur radio stores for their guarantee and level of service. You could buy portable radios from large online retailers if you are just buying "a price".

Antennas for the Best All Band Radio Receiver You Have Chosen to Buy

Even the most powerful radio receiver is useless without a good antenna!

If you choose to *not* use the (free) online receivers mentioned earlier, you will need an antenna. Here again, you will have to do your home work.

After you find a receiver that you intend to buy and that will meet your needs, both present and foreseeable, you will have to decide on whether you:

want (and can) install an outdoor antenna or if you
prefer (or are forced to) use an indoor antenna.

There are countless antenna possibilities. Settling on the outdoor antenna that will fit your restrictions (space, city bylaws, neighbours, etc.) requires careful consideration. There is an entire section of this website devoted to ham radio HF outdoor antennas.

Otherwise, a homemade indoor wire antenna, installed in the attic, can often give very good results .

But, if you do not have an attic, or do not wish to build your own antenna and  crawl up there to install it, there are commercially made indoor antennas that might meet your needs:

Indoor "active antennas" such as:

- MFJ-1020C, MFJ-1022 or, better still, the MFJ-1886
- AOR LA400
- AMECO Model TPA
- Bonito Boni-Whip©
- LF Engineering H-900
- NTi ML060

or an indoor "passive" antenna (other than the homemade attic antenna mentioned above) such as:

- COMPACtenna SW
- Sangean ANT-60
- Kaito T1

However, indoor antennas tend to pick up interference from electrical appliances, power lines, electronic equipment and accessories. This interference is then amplified by your radio receiver - be it the best all band radio receiver you can afford - reducing its ability to receive the weakest radio signals.

The homemade attic antenna, that I referred to earlier, is the better indoor antenna solution because it does not pick up as much interference as the commercially made indoor antennas listed above. It's also less costly.

Hope that helps!

---
73 de VE2DPE
Claude Jollet
7, Rue de la Rive, Notre-Dame-des-Prairies, Québec, Canada J6E 1M9
QTH Locator: FN36gb
---
---