VE2DPE's Ham Radio Blog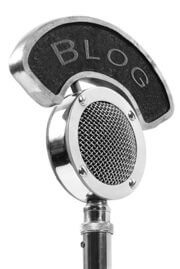 This ham radio blog is not a "traditional" blog. What gets posted here is permanent in nature, rarely "time sensitive".
You will find here, in addition to amateur-radio-related news and events, posts about ham radio equipment such as: transceivers, receivers, antennas, software and more.

In other words, anything I find worthy of note about amateur radio.

HamRadioSecrets.com
Blog
RTL-SDR
I'm testing GQRX SDR software, on Linux Mint, with a NooElec NESDR Nano 2+ RTL-SDR USB set with its 0.5PPM TCXO and R820T2 Tuner.
I switch in the NooElec Ham It Up v1.3 RF upconverter when I want to listen to frequencies below 25 MHz. I flip the toggle switch to bypass position when I want to listen to RF activity above 25 MHZ ... to as high as 1.7 GHz.
I'm using an end-fed 138 foot inverted-L antenna for LF, MF and HF which I normally use with my QS1R SDR receiver or Flex-1500 QRP transceiver. When I want to listen to RF activity above 25 MHZ, I switch over to my 2 Meter vertical on top of my 48 foot tower. It serves as a "general purpose" receive antenna for VHF and above.
I need to always have at least one SDR receiver ready to go because I have become addicted to being able to see all RF activity at a glance in any given ham band. It makes spotting potential contacts a breeze...somewhat like shooting fish in a barrel!
SDR enables me to quickly hop over and listen to any QSO in progress. I can then easily decide if and when to signal my presence to join them - or contact one of the participants at the end of their QSO.
The GQRX-Nano 2+ combination is proving to be a very good backup SDR receiver in case my QS1R ever dies on me. The Nano is not as sensitive and does not have the dynamic range of the QS1R, but it is an adequate and economical solution as a standby SDR.
---
This Ham Radio Blog
Is Yours Too!
For those of you who like to be able to intervene and share something of significance with the other ham radio enthusiasts who visit this Web site by the hundreds each day, there is a very unique way of doing that here!

A blog post and a Web page! Yes. You get double and permanent exposure to our hundreds of visitors daily! Free of charge, of course.

After your text has been approved the "nutshell" version of your text will be posted in this blog. It will consist of your title and a short description. Your complete text will be posted on its own permanent page on this Web site. Your blog post will have a live link to it.

All our readers who subscribe to our RSS feed will be instantly alerted of your post.

Make your intervention significant and it will be noticed! It will never get buried under hundreds of other posts. I guarantee it!

This Amateur Radio Blog's
Role

This ham radio blog plays an essential role in my "triple action" communication strategy.

This Web site is especially designed to assert itself among amateur radio related Web sites. (How? See the "Powered by..." at the bottom of each page).

This blog, on the other hand, is designed to offer an extra access to the Web site's content (through RSS feeds), thus augmenting its "visibility" on the Web.

Last, but not least, this blog also enables me to publish special timely posts containing my comments on amateur radio related news and events, as they happen.

In other words, I am using every available channel of communication, on the Web, to make my information accessible to the largest audience possible.

A Proven
Infopublishing Technique
This blog is part of a unique "infopublishing" process that I use to give widespread access to my website's content.

Why use both a Web site and a ham radio blog to reach essentially the same audience?

Why not? It works!

Like so many other things in this world, amateur radio is changing.

This blog's mission is to help you stay tuned to the frequency of exciting changes that are occurring in amateur radio!

73 de VE2DPE
Claude Jollet
7, Rue de la Rive, Notre-Dame-des-Prairies, Québec, Canada J6E 1M9
QTH Locator: FN36gb
---
---